LEARN ONLINE AT YOUR OWN PACE!
INITIAL OFFERINGS ARE FOR KEYBOARDS ONLY. Courses on guitar, bass, drums and percussion will be added as the site grows.
$9.99 for a monthly membership or $96 for a yearly membership.
For musicians of all skill levels, Art of Reggae offers top rankin' and inspired Lessons, Courses, Practice Loops and Curated Playlists that unlock the mysteries of this profound and transformational musical art form presented by master level performers who are also brilliant educators.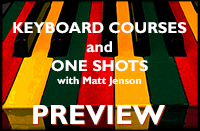 You'll learn all aspects of reggae keyboard playing starting with beginning theory, then you'll learn how to groove deeply with courses on rhythm reggae piano and organ playing. You'll explore the many variations of the Hammond organ bubble (aka shuffle), all the subtleties of the piano chop and how the difference between swing vs. straight 8th feel works in reggae. You'll learn how to improve hand independence for playing horn and lead lines while keeping a strong chop (skank) rhythm. You'll learn about the dubwize/riddim breakdown effect and how to use live keyboard dub effects. New material is added monthly.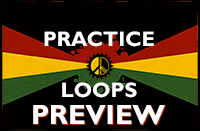 Here you'll find many amazing play-along tracks that include original songs composed specifically for the courses and one-shots recorded by the Art of Reggae band. You'll also find electronic re-makes of many popular Jamaican riddims. You can choose versions of the practice loops that are specific for your instrument in which that instrument is muted. For instance, if you're a keyboard player, you can choose the practice loop version that has the keyboards muted. You can use any of these loops to practice any of the concepts you are learning.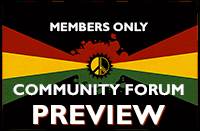 It's an online community of reggae musician enthusiasts of all levels from across the globe. Connect with fellow reggae music lovers to ask and get answers to questions; to make new friends, reason and share your enthusiasm; to deepen your learning. The forum is monitored by Art of Reggae educators who will chime in with expert answers, insights and advice!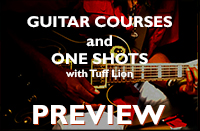 Right now we have only one video lesson available, which is our viral Youtube offering with Tuff Lion, "The Art of Reggae Guitar." It's amazing! We also have a number of practice loops for guitar. In the year 2022 we will be adding guitar courses and one-shots with Tuff Lion and they will be OUTSTANDING! (Exact launch date TBA.)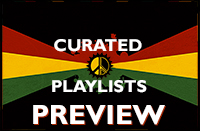 These are Spotify playlists that provide a number of recordings by original reggae artists that give specific examples of topics presented in each course and for some of the one shots. Instead of spending hours searching for real world examples, we've done it for you. Once you become a member you will have access to PDF's that give a description of all the songs on each play list and what topic in each lesson they are a specific example of.
YOUR MEMBERSHIP INCLUDES
7-Day, All-Access Free Trial so you can experience what makes Art of Reggae the most unique, complete and inspiring reggae music educational platform in the world!
Real-time Support from the Art of Reggae team and all of the members in our Community Forum.
Unlimited access to all of our step-by-step high definition videos with new content added monthly.
Courses and one-shot lessons for beginner through advanced students, to help you learn at your own pace and keep you motivated as you make progress.
Monthly and yearly subscription options so you can choose what's right for you. Upgrade or cancel your subscription at any time.
Our exclusive Practice Loops library with many play along tracks of the music used in the lesson videos, including originals composed and recorded by the Art of Reggae band and electronic re-makes of popular Jamaican riddims.
Downloadable PDF study guides that accompany many of the lessons to help facilitate your learning.
New material added monthly.
Curated play lists of recordings by original artists of songs that show real-world examples of specific concepts being taught and detailed PDF's that explain each play list song and how it is a example of a particular technique/sound.