LEARN ONLINE AT YOUR OWN PACE!

Stream our Courses & Lessons from Anywhere, Anytime.
Our growing collection of Courses and One Shot lessons are a first of their kind, deep dive into how to play reggae properly presented in a clear, step-by-step format, for musicians of all levels.  Initial offerings are for keyboards and guitar. Courses for bass, drums and percussion will be added.

Play along with Exclusive Audio Practice Loops
Jam along to an ever growing library of practice loops which include many of the classic Jamaican riddims as well as originals by the Art of Reggae band. Practice what you are learning in many different keys and styles.

Listen to
Curated Playlists
Listen to meticulously curated playlists that provide real world examples of specific concepts being taught. No need to spend hours searching for such recordings. We've done it for you!

Join Our Members-Only Community Forum
Connect and reason with reggae musicians from across the globe, make new friends, find musicians for your band/project, and deepen your learning. Art of Reggae educators chime in regularly with expert advice, answers and enjoy meeting you!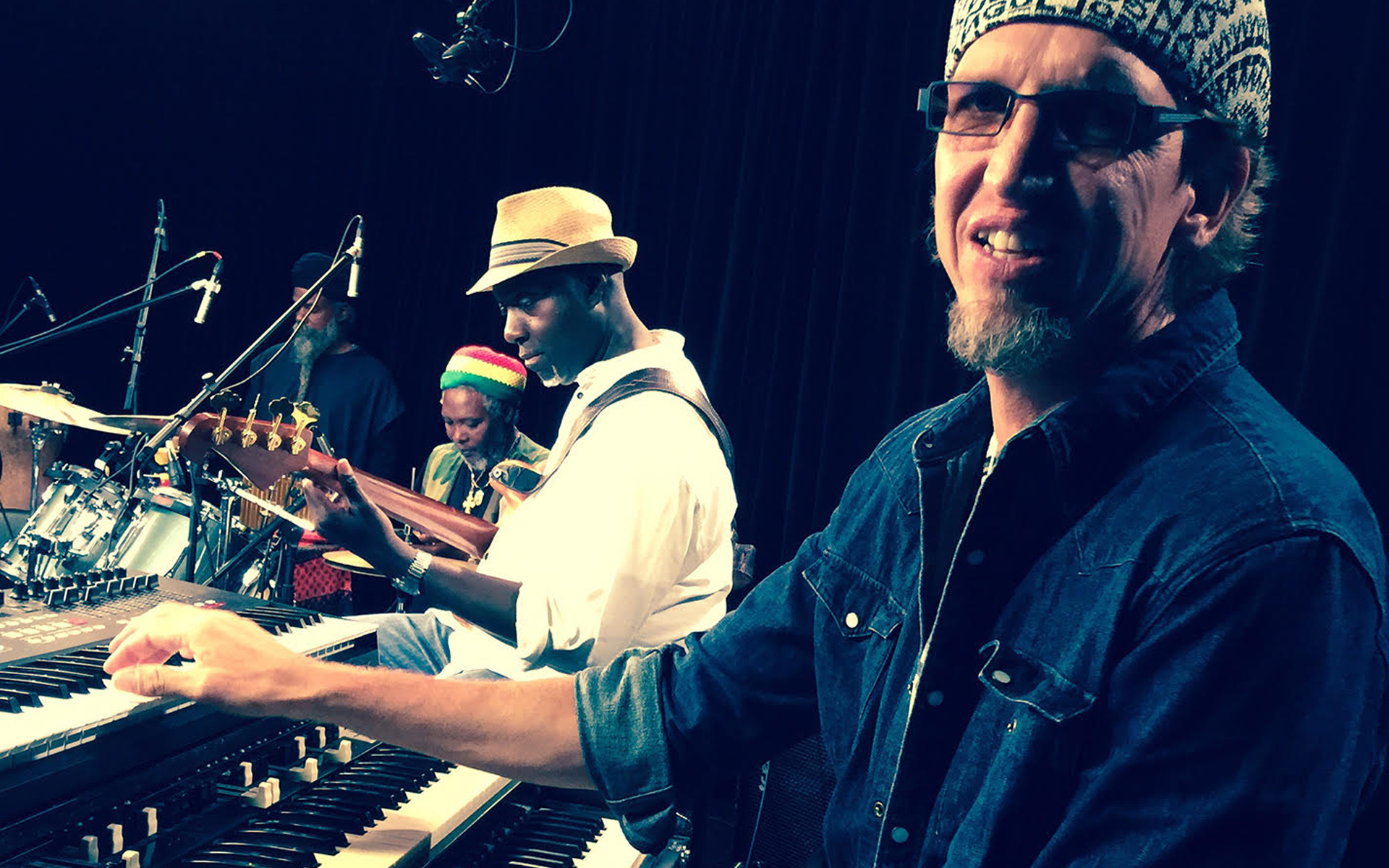 MATT JENSON
Art of Reggae founder
Matt's first musical love was jazz piano which led him to completing a masters degree at the New England Conservatory of Music. As his experience grew, he found himself falling more deeply in love with roots and groove styles of music including blues, rock, funk, Afro-Beat, Afro-Cuban; pretty much anything with grit, soul, a wicked back beat, or in clave…that you could dance to. Then, along came Bob Marley and Matt pretty much lost his mind. Bob's music, life and revolutionary thrust resonated so deeply that Matt did all he could do to find out what this music was about. He made many trips to Jamaica, played in numerous reggae bands, including his own (The Liquid Revolution) and when he was hired as a professor of piano at Berklee College of Music (2001), he created an entire class/ensemble livicated to Bob Marley. Since then he's been discovering, studying and loving all of the amazing bands, individual musical artists and styles of Jamaican music. Recently he's had the incredible opportunity to express his cutting edge vision for the future of roots reggae as a composer, arranger and performer, by joining the renowned reggae band Groundation whose 10th album was released May, 2022.
Matt is a gifted and passionate teacher with 20 years of experience and along with his experiences plumbing the depths of Jamaican musical culture, he could not be better placed to help pioneer the embryonic field of reggae music education.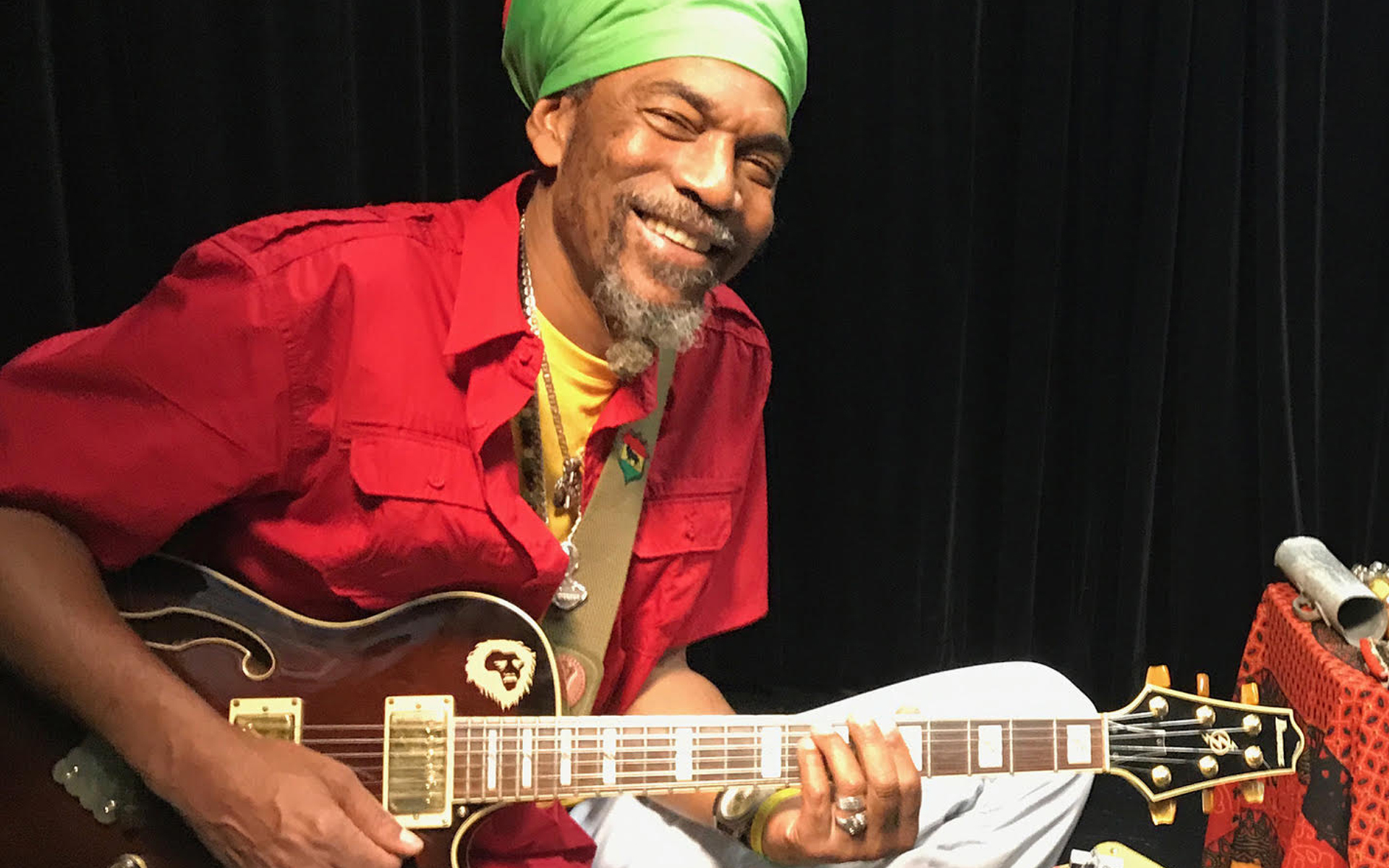 TUFF LION
Reggae guitar master
Matt met Tuff on the island of Kauai'i (Hawaii) in 2009 as they were co-faculty members for a week-long immersive camp livicated to the study of reggae music and culture for musicians. ("Reggae School" at the Steel Grass Ranch/Recording studio) There was an immediate simpatico that took place between the two as they realized they shared a similar love for reggae and loved each other's vision for the style that was/is so heartically rooted in the tradition yet forward looking towards new possibilities for the art form.
Many will be familiar with the viral youtube video 'The Art of Playing Reggae Guitar' that they produced in 2013. This video has provided the inspiration for the creation of Art of Reggae.
Tuff is a venerated reggae guitar master who has helped create some of the deepest modern contributions to the roots style. He recorded 12 albums with the St. Croix based powerhouse reggae phenomenon Midnight. He's recorded four of his own albums, and has appeared on recordings too numerous to list here. He also recorded most of the guitar parts on Matt's Liquid Revolution album. We love Tuff!
WHAT OUR MEMBERS ARE SAYING: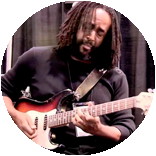 Thaddeus Hogarth
Guitar Professor, Recording Artist and Author
From the "chop" to the choices of note content; from swing to straight 8th feel, Tuff Lion does a wonderfully articulate and thorough job of deconstructing and presenting the details necessary to play great reggae guitar. Reggae guitar is deceptive; there is much more involved than meets the eye. Technique, rhythmic and harmonic context, accents, embellishments and the use of appropriate effects are all covered here in practical ways. Matt Jenson has assembled the greatest on-line learning resource for anyone, at any level, interested in understanding the "Community of Groove" that makes reggae such a powerful musical art form. These lessons will help you incorporate reggae concepts into your playing in time for your next gig!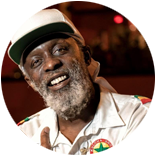 Selwyn Brown
Keyboardist and founding member of Steel Pulse
I've been deeply involved in all aspects of reggae music since the 1970's and I've never seen anything like this before! The lessons are clear, concise, inspiring and DEEP. It is difficult to tease out all of the critical subtleties of this music and these lessons illuminate them masterfully. The practice loops and curated playlists are brilliant aids in helping you understand and practice what you are learning. You will come away from your experience knowing how to play reggae properly and most importantly, with the right feeling. It's all about a heartical and rootical feeling and Art of Reggae has it right and tight. BIGGUP Art of Reggae!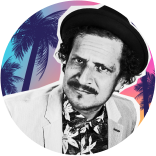 I'm the front man of my reggae band where I play the rhythm/lead guitar and sing. I tried many times to learn how to play piano with Reggae language by watching my keyboard players or with YouTube videos without any success. When I discovered Art of Reggae, the awesome lessons put me on the path of learning not only the way to play reggae piano properly but to get a deeper understanding of the meaning of this music. I have now increased my skills as a piano player and I wonder if I should play live piano or keep playing my guitar or do a little bit of  both…what a beautiful challenge. 
If you love reggae music, take these courses without any doubt!